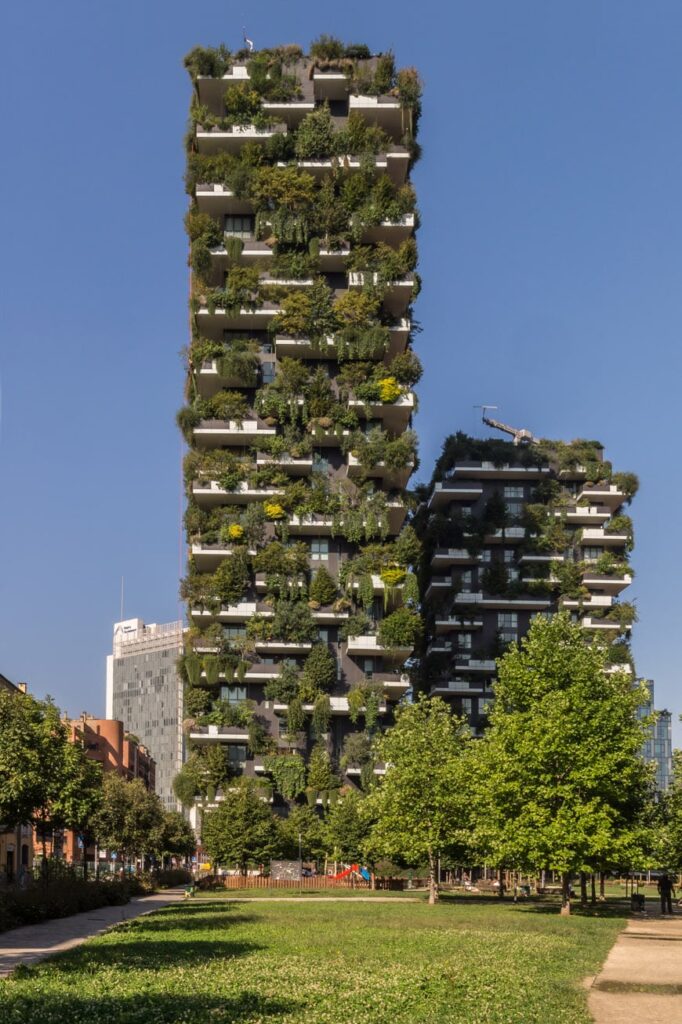 Smart cities. Which means cities designed and organized in an "intelligent" way. A multidimensional intelligence that is expressed in intelligent economy, intelligent mobility, intelligent environment, intelligent people, intelligent life, intelligent governance. The intelligence we are talking about refers above all to the capacity for innovation in the eco-sustainability of urban development, the optimization of energy use (with the consequent reduction in waste) and the reduction of air pollution, water and soil.
The European Union finances, with a cost of between 10 and 12 billion, the projects of European cities that engage in "smart" development policies. The projects that the cities are presenting mainly regard urban planning and transport. The undisputed engines by which all Smart cities operate are ICT and all the processes aiming at the development of new technologies.
Most of the design ideas include the reduction of CO2 emissions into the atmosphere, as climate change is the thread that links all the problems of our daily life. What is surprising, however, is that most projects do not go further simply looking for and finding solutions ranging from the ingenious to the clever way to reduce the introduction of CO2 into the atmosphere and rarely to eliminate CO2 from the atmosphere.
It is true that compensatory forestry initiatives are increasing, but too often they turn into demonstrative actions, far from a real result of "zero CO2 emissions". Some of the famous 100 hectares of forest that should have absorbed 63 thousand tons of CO2 planted by some companies in 2008 to compensate for some of their activities, no longer exist because of short-lived and alternating administrations, care for young plants no longer carried out, change in plans management, etc. Yet we know that in Ferrara there should still exist the forest ordered by the Rimini Fair to cancel the greenhouse emissions produced by Ecomondo visitors and we know that the park commissioned by Nikon to compensate for the 2008 advertising campaign is doing well, partly because it is in a protected area.
Taking into account that the emissions of an Italian citizen are about 9 tons of CO2 per year and that in the most favorable cases one hectare of new forest can accumulate 9.2 tons of CO2 per year, it follows that 1 hectare of new forest could offset the annual emissions of 1 Italian, if all the forest production was destined solely for this purpose. Given that we are 60 million people and our forests (from which we extract wood also for other purposes) have a total area of ​​around 9 million hectares, it is evident that all the technologies of the world, if applied only to the reduction of the immissions, will not be able to bridge this gap. Instead, it would be useful to rethink our future cities as space systems in which no housing unit is deprived of green.
We are speaking of Bosco Verticale, the fantastic skyscraper designed by the Milanese architect Stefano Boeri who won the prestigious International Highrise Award 2014 award. The complex consists of two residential towers 80 and 112 m high (27 and 19 floors, 113 total residences ) able to accommodate 800 trees between 3 and 9 meters high including holm oaks (Quercus ilex), downy oaks (Quercus pubescens), koelreuterie (Koelreuteria paniculata), wild pear trees (Pyrus pyraster), ornielli (Fraxinus ornus), beeches (Fagus sylvatica), apple trees (Malus x 'Red Jewel'), flowering plum trees (Prunus subhirtella), olive trees (Olea europaea sylvestris), Turkish hazels (Corylus colurna) and parrotias (Parrotia persica), to name just a few of the many species used ; 4500 shrubs, including hazel trees, strawberry trees, hawthorns, brooms, hypericum, red willows, and jasmine; about 15,000 ornamental plants, for a total of over 100 different species – a total of 20,000 square meters of forest and underwood capable of abating about 18 tons of CO2 equivalent. The different species are positioned according to the exposure, the shading needs of the apartments and, obviously, according to aesthetic criteria.
Trees protect the house from noise and fine dust; they shelter it from the wind; mitigate the microclimate by decreasing the need for winter heating and summer air conditioners. Above all, they make it relaxing. There are no uninhabited trees: tits, robins, lions, warblers, in exchange for sanctuary, they delight us with their song and free us from mosquitoes. The availability of land on the terrace or on the balcony also means the possibility of growing aromatic plants for cooking and perfuming the house.
Housing solutions of this kind respond not only to the need to restore oxygen to the planet and reabsorb CO2 but also to create places where a smart environment is combined with smart people, i.e. spaces where it is possible to implement "intelligent living".
This model is affecting many areas of the planet. China is focusing on green and innovation to reduce the impact of pollution and emissions from its ever-expanding megalopolis: the administration of Liuzhou, in the southern province of Guangxi, has signed a contract with Stefano Boeri Architetti firm for the construction of a "forest city" along the Liujiang river with buildings covered by over one million plants and 40 thousand trees.
The complex, which should be completed by 2020, will include apartments, offices, hotels and schools to accommodate 30,000 people. The buildings, with their vegetation, will be able to absorb about 10 thousand tons of CO2 and 57 tons of fine dust a year, at the same time they will produce 900 tons of oxygen. Buildings that already need less energy thanks to the climatic mitigation of trees, completely eliminate their energy needs because they are equipped with solar panels for air conditioning and geothermal heating systems.
And as I report this news and think about how beautiful our suburbs would become if they were forested, I remember the way I lived as a girl. No balcony was without a geranium, a basil plant and a mint plant. On the doors of all the "bassi" (ground floor houses) vases of basil, mint and geranium were hung. Peasant women and "ladies" shared this passion and exchanged seeds and cuttings. A "female passion", it was said. Well, let's go back to this passion and, since we can now dispose of "powerful means", let us reforest our cities and save them from the mistakes that an undue robbery mentality has made sad and poisonous.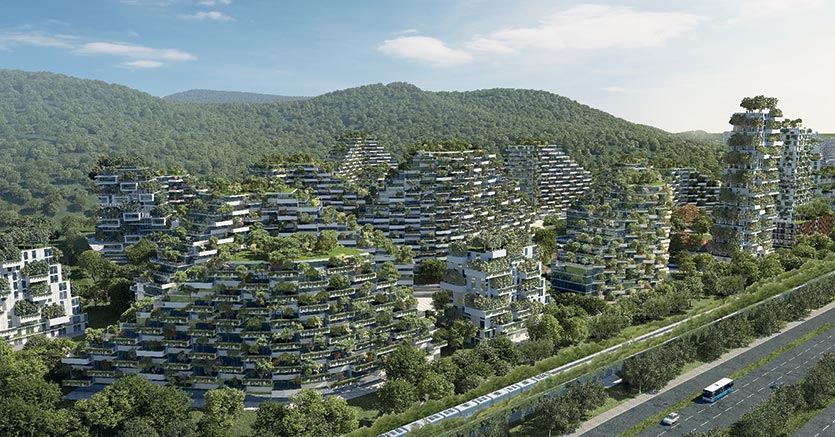 Credits:
Author: Anna Lacci is a scientific popularizer and expert in environmental education and sustainability and in territory teaching. She is the author of documentaries and naturalistic books, notebooks and interdisciplinary teaching aids and multimedia information materials.
Translation by Maria Antonietta Sessa